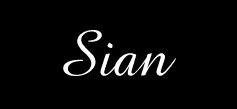 ~*~AKC Registered ~ Misty Ridges Wendt Worth Honey Lark~*~
Sian, pronounced "sigh Ann", in Welsh means God's Gift
Sian is my newest Welsh Pembroke Corgi. I bought Sian from Wendt Worth Corgis in 2013 to be a companion for Copper
and to help me when the time came to say goodbye to Copper, who suffered from Canine Degenerative Myelopathy (DM).
Sian has been a blessing to both Copper and I.
Sian is a retired Champion Show Dog and "broodmare". She is now learning the life of a farm dog.
Several photographs of Sian courtesy Wendt Worth Corgis.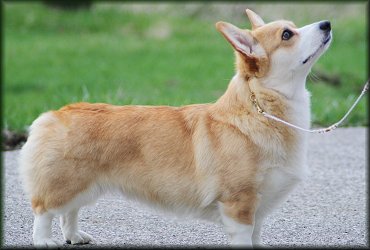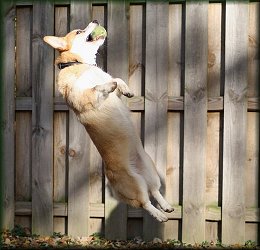 Pretty and athletic!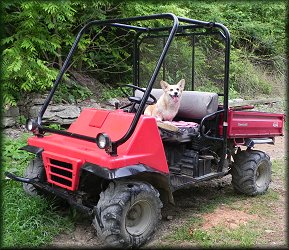 2013 ~*~ Copper & Sian, and Sian sitting on the mule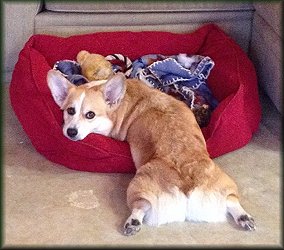 2013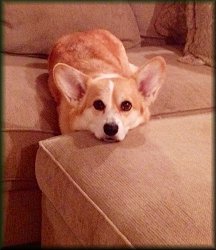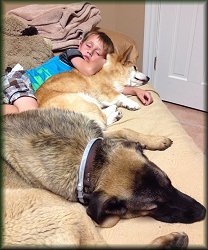 2014

Home | Stallions | Mares

Geldings | For Sale

Show Pictures | Copper | Sian

Reference Stallions | Reference Mares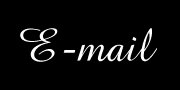 Copyright © 2002 - 2017
All Rights Reserved: Irish Hills Farm
Site Designed & Maintained by:
Midnite Star Designs